---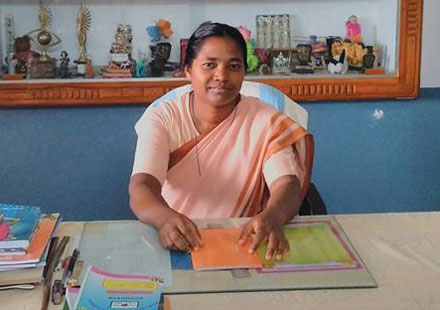 The school's new hardworking principal, Sr Rashmi

---
After heavy rain, June 2016

---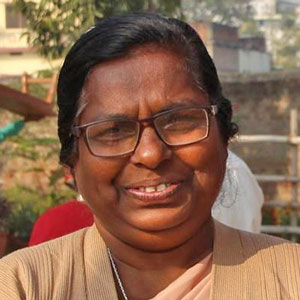 Sr Anicia, our principal until recently, left the school due to a serious illness. She had medical treatments, went to her family in Kerala, and then to hospital. She died on the 17th April 2016. Our hearts go to her family and community.
---

October 15: A new guesthouse is being built next to the school. In this photo you can see the new boundary wall of the guest house property on the left.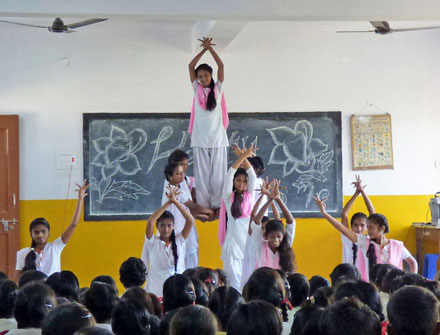 September 2015: Dance performance for Australian tour group

September 2015: Teacher day
August 2015: PV students reenacting a famous statue of Indian Freedom Fighters.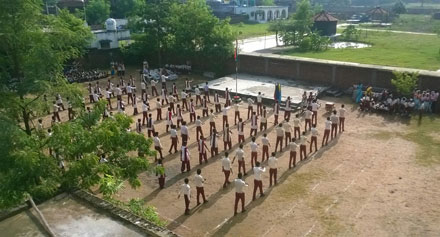 August 2015: Independence Day celebration at the school

Click here for current school activities and developments on the school facebook page
The page and details can be seen without logging onto facebook.


---
2015 Newsletter, with articles on Sr Shobha, Sr Anicia, the last year month by month at the school, the 25th anniversary celebrations and other school events. Lots of photos.


---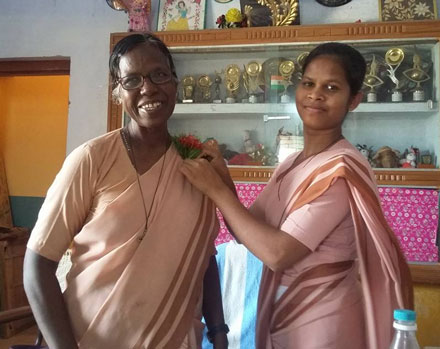 Sr Shobha (left) on the day she handed over the role of principal of the school (17 June 2015) with the new deputy principal, Sr Krishensia (right).
---
A tour of the new school building, February 2015


---
Interviews with students, past students and parents of the Prajna Vihar School, 2015


---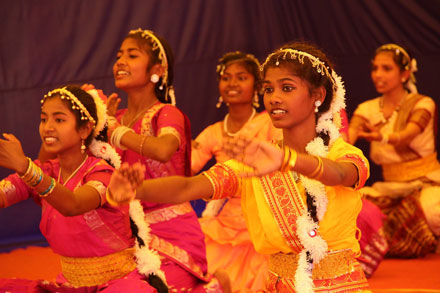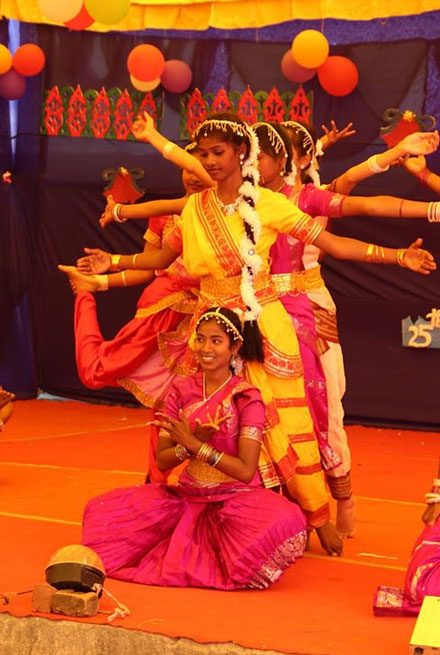 February 2015: Students dressed up and dancing at the school's 25th Anniversary Celebrations.
---
Earlier school events
---